So you're launching a new online jewelry shop? Congrats! There's nothing more exciting than the beginnings of a fresh business. On the other hand, though, we know how stressful and entirely overwhelming those early days of business can be. Between designing your website, coming up with a marketing plan, and navigating the world of social media, the last thing you need to be worrying about is sourcing your wholesale jewelry. And yet, as a jewelry shop, you also know you can't function without your wholesale jewelry supplies. So today, in order to help you identify reliable suppliers for your new jewelry business, we wanted to create this resource for you. We'll chat about all the key traits you should look for when deciding on suppliers and making the right connections. Keep all this in mind, and we guarantee your shop will be off the ground and running in no time!
Key things to consider when searching for reliable jewelry suppliers: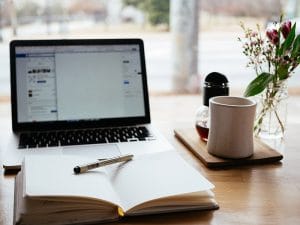 1) Make sure jewelry suppliers are accredited
One of the first and easiest ways to ensure you're working with a trustworthy supplier is to check whether they're a part of the Better Business Bureau (BBB). The BBB is a nonprofit organization that operates with the goal in mind of creating more trust within business to consumer relations. Basically, if you find a supplier that has been accredited by the BBB, it means that supplier has passed all the necessary requirements to be considered a reliable supplier to buy your wholesale jewelry from. Use the BBB to your advantage. As experts in the topic of trustworthy and reliable business, your chances of working with a reliable supplier become much higher when the supplier is BBB accredited.
2) Decide whether you're considering sourcing products overseas
If you're looking to source your wholesale jewelry supplies from overseas, you won't find BBB accreditation. This accreditation service only applies to the U.S., Canada, and Mexico. Deciding whether you will be sourcing overseas really is something you'll have to decide for yourself and your business. There are advantages and disadvantages no matter what you decide. We suggest getting really clear on your business goals to help you come to a decision. For example, if budget is extremely important to you, you might find sourcing overseas is a better option. However, if you're looking for quality products, like wholesale silver jewelry, for example, you're likely better off sourcing from something domestic, like We Silver Jewels. To help make you more aware of the various advantages and disadvantages to both sides, check out this article that specifically addresses working with domestic and overseas suppliers.
3) Seek out testimonials, reviews, and the expertise of others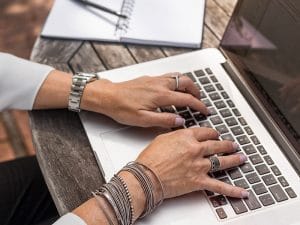 As much as accreditation is great and should be your first step in finding a reliable wholesale jewelry supplier, it's also equally important to seek out the opinions of those within your product niche. You can look for testimonials and reviews on the jewelry supplier's website, but also be sure to check their Facebook page, as a FB page has a spot specifically for reviews. If you can't find anything there, it's time to do some digging and start making connections. While some business owners may be hesitant to share their experiences with the competition, you'll likely find that many embrace the idea of community over competition. One of the best resources for seeking out information about possible suppliers will come from Facebook groups that are specifically for jewelry creators and/or jewelry shop owners. In a Facebook group, you can ask questions of those who are also building jewelry businesses. You'll find wonderful insight and plenty of people who are willing to share their experiences, if you ask. Check out the Handmade Jewelry Makers Group or The Jewelry Making and Beading Group to get started making those important connections within the jewelry industry.
4) Check out a supplier's About page; study their website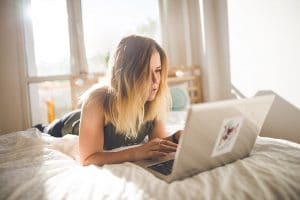 Your entire decision to work with a supplier shouldn't rest solely on an About page, but it is definitely something to consider. While anyone can write misleading or outright false information on a website, it should be relatively easy to detect those untrustworthy websites. Look for professionally designed websites, that have an actual contact email. If a website looks like it was thrown together quickly, you're finding spelling mistakes, and the actual shop is difficult to navigate, this might not be the supplier for you. An About page in particular is helpful because it will usually tell you how long the supplier's business has been running, what kind of jewelry they specialize in, and how they run their business. Use that initial information to help you make a decision about whether this supplier is worth pursuing. When you're just getting started deciding who you want to work with, these are definitely factors you'll want to take note of.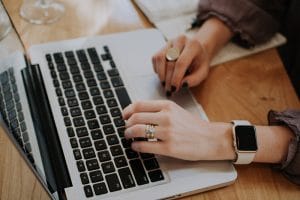 5) Be open to exploring
With regards to the last point, it's important to note that not all suppliers have remained up-to-date with the online marketplace, which is why it's important to not outright dismiss a potential supplier based on their website  Never judge a book by its cover, right? You'll also want to search multiple pages back when conducting a google search for a potential supplier. You could find your ultimate partnership this way! There's definitely a balancing act to be made here when determining whether a website is legitimate or not, which is why it's so important to do all your research.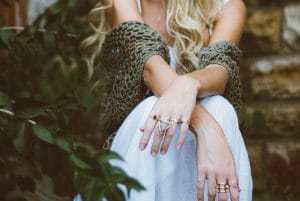 6) Get in contact with the supplier before placing on order; trust your gut
With most wholesale jewelry websites, you will likely find that there's a minimum order in place to make a purchase. This means that you could be placing a rather large order that could be quite the investment for your business. Your product is one of the most important aspects of your shop, so ensure you feel confident and comfortable with your supplier before making the investment. Remember: you are the customer in this case. You want to work with a business who values customer service and provides a superior product. Don't be afraid to ask questions and get in contact with the supplier. Just like with most purchases you make in your life, you will likely know if making a purchase feels right. If you feel like the supplier doesn't value you as a customer, they're likely not the best fit.
As you can probably see by now, finding a reliable supplier to work with when building your jewelry business takes some serious research. You have to consider all factors and carefully weigh the pros and cons before coming to any conclusions. While ultimately the decision of who you work with remains in your hands, we hope this resource gave you some important points to consider when deciding on your suppliers as you launch your jewelry business.
We wish you all the best luck with your shop! And don't forget, if you're interested in purchasing silver wholesale jewelry for your shop, at We Silver Jewels we have an extensive collection of silver jewelry available.