The online wholesale silver jewelry business is very lucrative and so worth considering if you like to set up your own. It's not actually very difficult to start a silver jewelry wholesale business online. Still, there are several steps to take and plenty of considerations to handle to avoid problems in the future. Here are the basic things you must do to become an online silver jewelry supplier.
Get organized before you set up the jewelry wholesale business
You most likely do a lot of research and are drawn by any source that can provide you with information on how to become a wholesale jewelry supplier online. That's excellent but in order for you to do it correctly, you need to draw some lines. It would be more helpful if you had an exact idea of what your plans are and so the incoming info won't create confusion. For example, it's one thing to create your own jewelry and another story to try to find a manufacturer.
It's also important to come up with the name and logo for the business. Since this is going to be an online jewelry wholesale business, you need to check that the name you want is available for use. The logo will play a different role in the future of the business. It will identify the character of your business and target a specific group of people. It's one thing to sell high-end jewelry and another to sell sterling silver women's and children's jewelry wholesale.
Take care of any legal matter
It's important to register your business and check with your local office if any license is needed and what your tax obligations are.
Define the limitations of your silver jewelry collection
You might start your online wholesale silver jewelry business on a small or large scale but you still need to define your collection. You can sell anything from necklaces, rings, earrings, pendants and charms to bracelets and silver beads wholesale. It's best to define if the jewelry will target a female audience alone or would include men's items too and if there will be a collection for children. You can also include body piercing jewelry too.
Find the silver jewelry manufacturer
Assuming that you don't create the jewelry you will sell, you will need to find a source. You can still do your research online but need to pay attention to four aspects. First, the manufacturer should be able to provide you with a broad product line and on time. Second, it'd be best if the raw materials of your jewelry came from non-conflict areas. One third aspect is the price. If you buy them cheap, you can keep the prices competitive. This is of the essence for the highly competitive online wholesale sterling silver jewelry world. Last but not least comes the quality of the jewelry. You need to be sure that you'll receive 925 silver jewelry nickel & lead free.
Assign the web site building to a pro
While you deal with all the above, it's best to assign the design of your online wholesale sterling silver jewelry shop to a pro. Third parties with experience in web site building can provide you with sound ideas and design the site in the right way. The combination of a good site design and a web host company will help your traffic. A site which can be loaded quickly and features beautiful pictures, clear content, an easy to find products design and an easy checkout cart will make a difference to your sales.
Make safe & secure payment a priority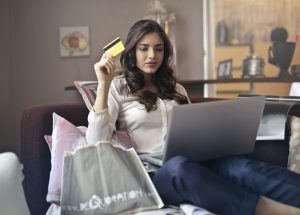 The more payment options you provide to potential retailer buyers the better. Stripe and PayPal methods are popular and both safe and secure. And this is one of the most important things for the integrity and growth of your business.
Market your new wholesale jewelry business
Once all the necessary steps are taken, you need to target your market. It's worth investing in digital advertising and time to become an expert in social media. You need to flow with the current trends to promote your startup business. It would also be helpful if you offered discounts on some items or to first-time customers. Naturally, you need to offer a handful of choices, renew your inventory and deliver fast to make a good start and help your jewelry wholesale business flourish.