It's the sourcing of raw materials for the production of silver jewelry in a responsible way. Raw materials trace back to a chain of suppliers. We only work with suppliers and business partners that respect human rights, environmental regulations, and people's health and safety. That's responsible sourcing. In this context, the silver used for our jewelry is only sourced from conflict-free regions, such as South America and Australia. Pure silver is refined into 925 sterling silver in South Korea and then it passes strict checks to ensure its quality adheres to our high standards. Lastly, the 925 silver is shaped, modeled and stamped in Thailand.
What are Conflict Minerals?
Conflict minerals are resources extracted in regions, where violence, war, and human right abuses are practiced in the name of profit. The term is similar to Blood Diamonds and Conflict Diamonds and refers to the conflict occurring when local rebel groups and authorities use ruthless methods, abuse human rights and practice illegal trading of valuable minerals. A typical example of such a region is the Democratic Republic of Congo, where the National Army and several armed rebel groups – like the National Congress for the Defense of the People and the Democratic Forces for the Liberation of Rwanda – have been looting valuable minerals by persecuting the locals. Such groups have been profited from trading the Congo's resources and use the money to buy weapons with which they reinforce their position.
What is 925 Sterling Silver?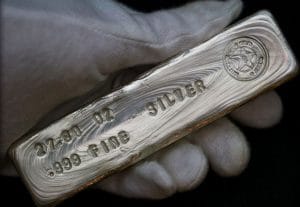 925 sterling silver means that the jewelry contains 92,5% pure silver. Since pure silver is too soft to be used for the production of jewelry is mixed with alloys. The most common alloy used is copper although platinum, zinc and geranium are also used. The combination of 92,5% pure silver and 7,5% alloy makes the product resistant to scratches and tarnish, and durable. The minimum silver purity denoted by the millesimal fineness system is 925 and is stamped as a 3-figure number. Note that not all silver jewelry bear this stamp. But since it's difficult to differentiate between fake and real 925 sterling silver jewelry, we always supply customers with stamped products.
925 refers to jewelry made of sterling silver
999 describes products made of unprocessed and pure silver
750 & 825 are silver used to make tableware and cutlery and are not sterling silver
Our Silver Jewelry is 100% Safe
We like to supply our customers with silver jewelry which is 100% safe. Since laws vary between countries and we have customers in many parts around the world, we comply with all international safety standards. Not only do we not get resources from conflict areas but also follow any changes and work closely with renowned independent and international testing organizations to ensure the safety of our products. Some of the most common tests carried out regularly on our silver jewelry include:
Lead content
Nickel release
Silver content
Phthalates content