As any true fashionista knows, jewelry is non-negotiable when dressing to impress. An outfit is never complete without it; as the fall runways at fashion week have brilliantly shown, jewelry was a strong motif in this year's ensembles. So whether you consider yourself more of a "hat girl" or simply prefer to doll-up with some rouge lipstick, it's time to turn up the sparkle, full speed ahead! Let's take a look at the hottest wholesale jewelry trends for fall/winter 2017-18.
Chokers
With the comeback of the 90's, chokers have been all the rage. Loved for their edgy and rebellious appeal, you can spice up your outfit with a little more attitude. All the top designers are on board with chokers this season, including bigwigs like Balmain and Oscar de la Renta.
The chokers are much more elaborate than seen in previous years, but nothing short of stunning. It's definitely something you'll find among the top wholesale chokers trends.
Beaded Jewelry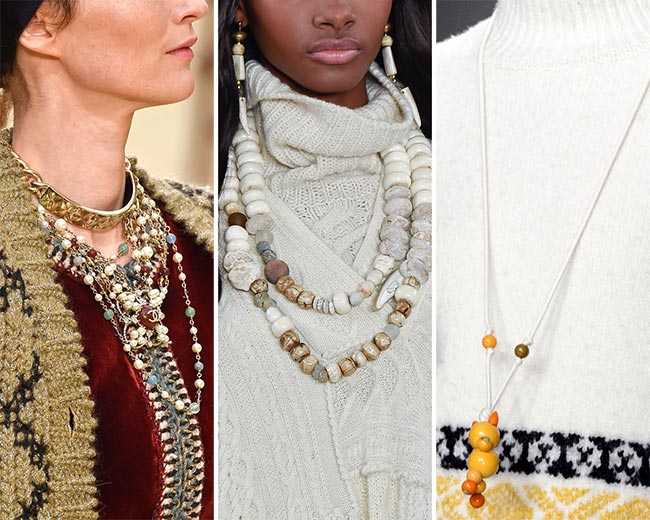 Say goodbye to your mother's boring beads. They just got a whole lot more exciting! Beads are now being shown in all sorts of gorgeous shapes and textures, creating an attention-grabbing impact. It's the perfect way to ignite your power strut when you enter a room. And besides, who doesn't love having that epic head-turning moment?
You can design your own beaded jewelry to express your creativity. Browse through these wholesale beads trends to collect all kinds of beads, letting you craft the coolest original pieces.
Abstract Jewelry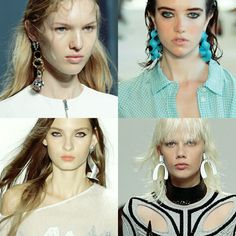 How daring is your style? This season, you're encouraged to add some creativity to your jewelry choices with abstract designs. They're cutting-edge and modern, giving you a high-fashion look that basically says, "I'm born to lead". So if you're a confident babe who's not afraid to stand out, at least a bit, go for abstract jewelry– it's the ultimate wow factor!
You can accessorize with abstract jewelry easily by keeping your top or blouse more understated. In other words, stay away from complex patterns and details. You don't want to commit the fashion faux pas by over-complicating your outfit. Less is more, ladies.
Statement Earrings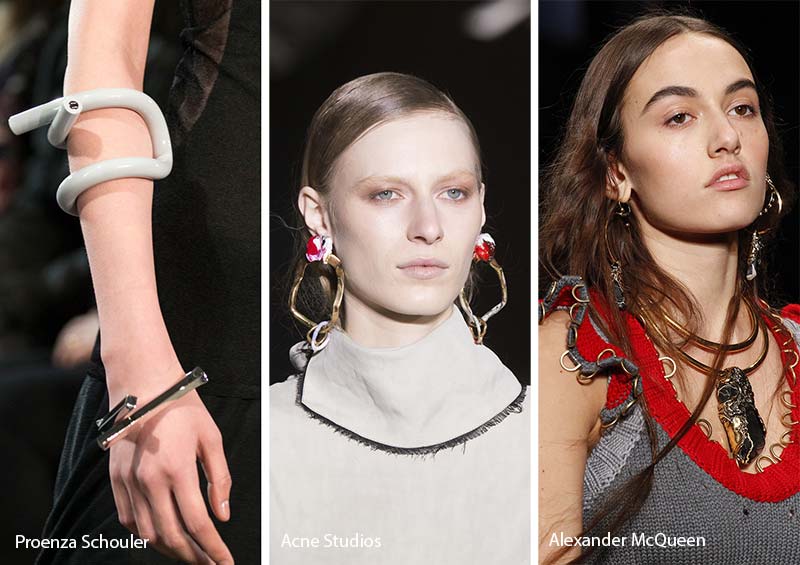 Want to make a statement? Start with your earrings! For all the passionate fashion-addicts out there, statement earrings are the major jewelry trend in town. They're bold and dramatic– and best worn when you're in a fiery moods because let's be honest, beads look way cooler when you're feeling empowered. Go big or go home!
Choose from an array of design motifs that are currently popular, including nature, geometry and romance. By opting for wholesale jewelry trends, you'll get more diversity on a budget.
Multiple Rings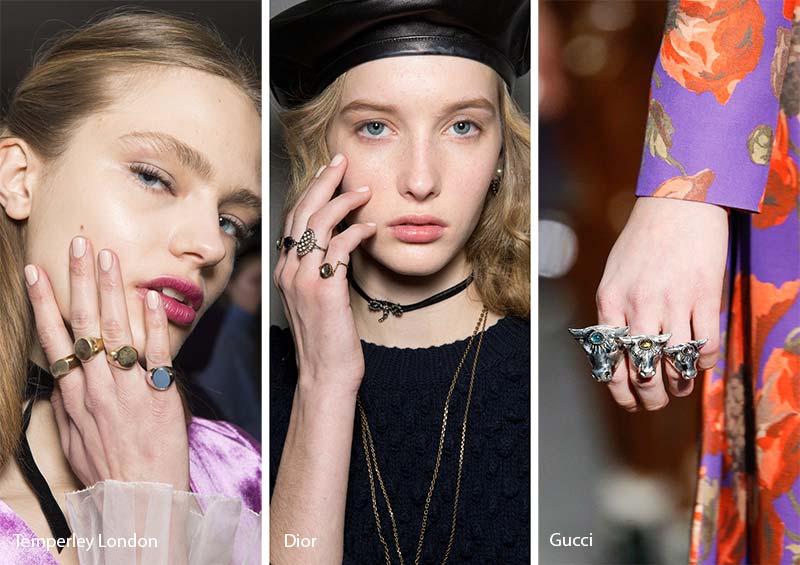 Now you can wear rings on every finger! Too much? Well not according to the Gucci and Dior. The runway models' hands were draped with a bounty of rings, ranging from all types of metals and stones. You can get as elaborate as you wish when rocking them in multiples. From sleek and simple ones to flashy and bejeweled, you can find all types of ring designs to suit your personal style.
Feeling inspired yet? With these gorgeous wholesale rings trends, you can always stay ahead of the fashion race. Deck yourself in all the top looks; the only problem you'll have is trying to choose just a few– good luck.